This example starts on

A9

, candidate 8. We put the 8 clip face up saying in effect, we believe 8 to be the solution to this cell. This puts face down chips on

A8

(8) which since it is a bi-value cells gives us 9 on that cell. Looking along the row A, 3 also falls into place on

A5

giving us 2 on

A6

. Down the column we can flip the 9 down on

F8

and this gives us 8 on that cell.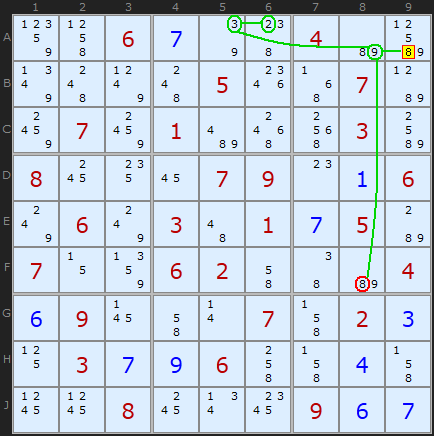 Bowman's Bingo Stage 1: Load Example or : From the Start