Last Remaining Cell in a Box



This easy puzzle will demonstrate 'eyeballing'. It is best to start with boxes as they are the easiest shape to work with. Box 7 seems rather crowded with four clues so it's a good bet that some of these cells can be filled quickly. Looking at the 8s on board I can see that the 8 in

D3

occupies the whole column and prohibits any 8 in

H3

and

J3

. Likewise the 8 in

G5

fills in the whole row preventing any 8 from being placed in

G1

and

G2

.

So the last remaining cell in box 7 for an 8 is

H1

.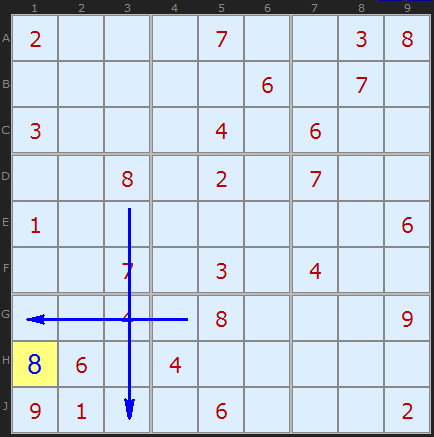 Last number in a Box: Load Example