In this Sudoku we've looking at number 7 and labelled two chains

A

and

B

and settled on the plus and minus symbols. I have labelled them so that they match the rule. (Don't make a category mistake and think the rule applies just because you've assigned the lables!).

Now, the yellow cell marked

A-

does not share a unit with any of

B

cells. However, all three cells marked

A+

can see a

B+

or a

B-

in one or more shared units. Since the solution cannot be both

B+

and

B-

but must be at least all of

B+

or all of

B-

every cell in

A+

must be false and number 7 can be removed from all

A+

cells.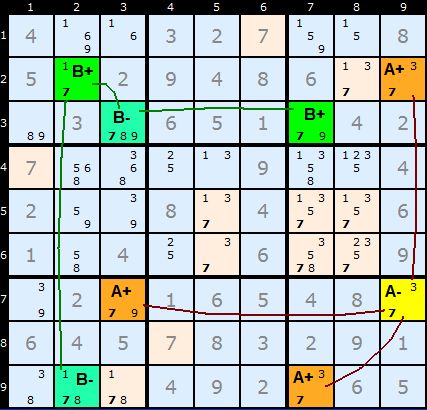 Multi-Colouring Type 1 eg 1: Load Example or : From the Start