Personal Information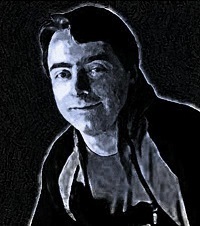 | | |
| --- | --- |
| Nationality | British |
| Status | Married, 1 Child |
| Date of Birth | 7th May 1967 |
| eMail | andrew@str8ts.com |
| Skype handle | �andrew.c.stuart� |
| Cell phone | +44 773 990 5599 |
| Landline | +44 12223 242 668 |
| Address | 57 Gunhild Way, Cambridge, CB1 8QZ |
Key Skills
| | | |
| --- | --- | --- |
| | Experience | Level (5=top) |
| C | 23 years | 5 |
| Access - Database Design | 18 years | 5 |
| SQL / Database Design | 14 years | 5 |
| VBScript / ASP | 16 years | 5 |
| HTML / DHTML / Web / CSS / XML | 17 years | 5 |
| Exchange / IIS / DNS | 17 years | 3 |
| Visual Basic | 13 years | 3 |
| ActiveX / COM / DCOM | 13 years | 3 |
| Javascript / DHTML | 15 year | 3 |
| C++ | 13 years | 2 |
| Microsoft Windows OS | 23 years | 4 |
| PHP | 2 years | 2 |
| iPhone/iPad/Android App dev | 3 years | 2 |
| Unix | 3 years | 1 |
| User Interface Design | 22 years | 5 |
| Modelling (numerical, simulation) | 10 years | 4 |
| Business/Team Management | 15 years | 4 |
Business and Technical Skills
Experience of team lead roles: both heading the technical development, developing products myself, consultancy and training as well as client account management.

Experience of writing both business and technical proposals.

Experience of software consultancy, systems analysis, system design and the business process. Listening to the customer.

Experience with networking, DNS and TCP/IP; Domain Name lore and Internet connectivity. I run several permanent web servers and can offer hosting for projects in development.

Experience with hardware and server design.

Full experience with cross browser issues, browser compatibility and w3.org standards

Experience with various platforms and systems: Microsoft Exchange, IIS, Outlook, Access, Windows 95/98/NT4/XP/2000/2003/2005/2008/2010, Unix (but don�t quiz me), Aptana, Office 95 to 2010, Visual Studio (6.0)/2008, Visual InterDev, Visual SourceSafe and numerous productivity tools.

Spanish: Basic
Career History
2010
now
Syndicated Puzzles Inc
(half-time)
Director
Co-founded a company to create and market word and number puzzles for newspapers, new media and mobile devices. With Jeff Widderich we have created a number of unique products and have had some success with puzzle books and several major clients. All sites created using my own Content Management System. See
www.syndicatedpuzzles.com
www.sudokuwiki.org
www.str8ts.com
www.letterlicious.com
2012
2013
Labhoo Ltd
(half-time)
Lead Developer
Labhoo took a new direction with www.myeventflo.com where I have developed a large public and admin website and developed an �events� Andoid App.
2009
2013
SGS UK Ltd
(two contract periods)
Director
Employed to develop a risk management database and reporting system for a �2bn offshore wind farm project. Extensive use of MS Access, add-ons and other MS Office products.
2008
2009
Telensa Ltd

Contract Developer
On the development team implementing a browser based UI for a centrally controlled street lighting system. JavaScript/AJAX front end using EXT JS library and JSon/PHP back end. Very large and complex system.
2005
2007
MM Multimedia Ltd

Technical Director
On the development team implementing a browser based UI for a centrally controlled street lighting system. JavaScript/AJAX front end using EXT JS library and JSon/PHP back end. Very large and complex system using the wrong technology.
2004
2004
Sabbatical

Family moved to Mexico City (came back 2010) while I few a microlight across Canada and down the pacific coast
2001
2004
Labhoo Ltd
(half-time)
Lead Developer
Part time work in a company formed to develop a Google style search engine (which I wrote!) and directory for the bio-technology sector. See www.labhoo.com
2004
2004
SleepTalk.com

Lead Developer
Early social media site aimed at the Asian community. I helped write a complex web portal with a large, entirely web based administration area with interesting third party components such as SMS and photo messaging and my own COM NT services.
2001
2002
Mott-MacDonald Ltd

Software Developer
Main developer for a Water Resources and Water Balance Hydrology Model for Abu Dhabi and visited the emirate three times
1999
2000
CAST Systems Ltd

Web Consultant/Developer
Metaweb partnered with Skipton Building Society to specialize in the insurance and financial sector. I help build a Property Estate Agent platform for Connells Estate Agents; A web-based and web-administered Mailing List system for Skipton; a credit scoring and premium finance system for insurance brokers at Amber Credit. I also wrote a COM interface to the Equifax Credit Scoring system in C/C++.
1995
1999
Metaweb Ltd

Managing Director
My first start-up, based in Cambridge. Metaweb grew to 12 people. Our most prominent customers were Edgar Hamilton Group, a leading insurance underwriter based in the Docklands, and Pauls Malt, a malting company in Suffolk. We offered a range of Internet services from hosting and web site design to full systems for hundreds of people. At Edgar Hamilton we were the sole supplier of IT knowledge, software and strategy, with over 25 separate projects completed in three years.
1993
1995
Cambridge Stratagems Ltd

Software Developer
Created Mediastrat product to model the weighting factors that affect advertising in the real world. It calculated the best combination of ads for a budget as defined by a selected target audience. Written in C.
1991
1993
Bestech Systems

Software Developer
Developed a Windows style UI (pre windows!) for a Stress/Strain engineering program in VGA graphics.
1989
1991
Mott-MacDonald Ltd

Software Developer
Two years developing hydrology and traffic modeling in Fortran and C.
Interests and Leisure Activities
I am the web master for several hobby web sites. I developed one of the Internet�s best and most popular Sudoku web site. The main attractions are five step-by-step solvers which contain nearly sixty different logical strategies. It can also grade puzzles and check the number of solutions. A paper on creating and grading sudoku puzzles is here.

I am a qualified pilot (Microlight Rating).

I write modelling programs to test out geometrical, mathematical and computing ideas.
These include artificial life, AI and genetic algorithms, optimising problems, language and puzzles.
References
On request. Email
andrew@str8ts.com
---