Pointing Pairs special to Sudoku X



The diagonals in Sudoku X afford another line of attack because of the angle they cross the board. Any two cells in a diagonal will share neither the same row or column and are therefore form opposite sides of a rectangle. The other two corners can't contain the same candidate as Pair on the diagonal.

Consider D6 and J1 which are a pair on candidate 1. Either D6 or J1 must be a 1 but they can both see D1 and J6. No 1 can be on either of those cells, thus the 1 on D1 can be removed.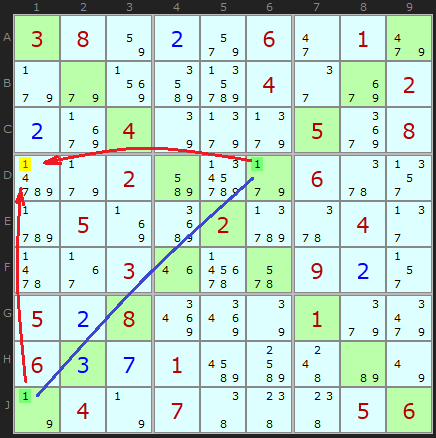 Simple Colouring Figure 1: From the Start