This tough puzzle has two Hidden Triples: the first, marked in red, is in row A. Cell

A4

contains [2,5,6],

A7

has [2,6] and cell

A9

contains [2,5]. These three cells are the last remaining cells in row A which can contain 2, 5 and 6 so those numbers must go in those cells. Therefore we can remove the other candidates.

Now that we've removed those candidates from the red cells, we can see in column 9 that [4,7,8] is unique to cells

B9

,

C9

and

F9

. By the same logic we can clear off other candidates in those cells.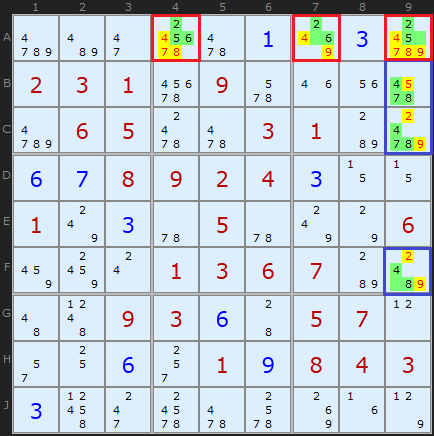 Two Hidden Triples: Load Example or : From the Start